Events
Grand Opening of Genki Language Proficiency Training Center, Inc.
Kaicho Shimokawa
"In my company, Peace Free, Osaka, Japan, we have 800 employees. Most of them are Filipinos. I like Filipino workers because they hardworking and cheerful."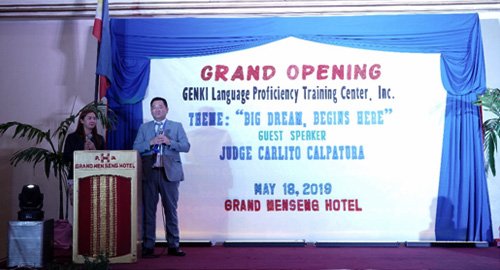 Shacho, Kuwata
CEO of Carry-Up Osaka, Japan
"Starting today, we need to train not only hundreds of Filipino workers, but aim for thousands! We need more than 3,000 care workers to address our labor problems."
Joseph D. Estrella
CEO of Philippine Free International Holding Corporation
"Today, we will be making a history in Davao, as we officially open, the GENKI Training Center, which, will pave the way of our students to achieve their dreams and change their lifestyle. The goal is to provide quality Japanese Language education for the students, and pass the N4 Japanese Language Proficiency Test. With the expertise of our Instructors with the support of all the GENKI Admin Staff, and supervision the management committee, I am sure GENKI will be at the top ranking Training Center in the JLPT examinations here in Davao City."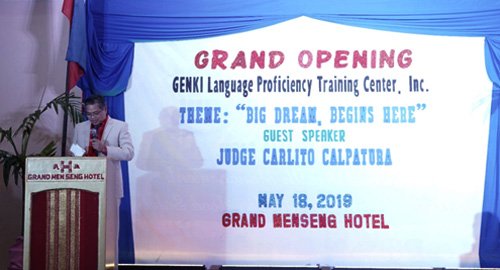 Judge Carlito Calpatura
Guest of Honor and Speaker
"Today marks also the culmination of the ideas of Kaicho Shimokawa and CEO Joseph Estrella, to come up with a humanitarian program for the health and nutrition of our school children. This noble intention separates our company from the rest. We are not just purely business, but will also exercise our social responsibilities."
Gallery
Some photos from Our Events